BECAUSE LIFE IS NOT A REHEARSAL
Home Automation
Control Systems (iPad & Touch Screens)
Cinema Design  Projectors & Screens
LED / LCD & Plasma HDTV Panels
Whole Of House Audio Visual Distribution Systems 
Hi Fi Components  Acoustic Treatment 
Soundproofing  Security  Access Control
Consulting & System Design Service
YOUR VISION IS OUR VISION
We believe that we are on the face of the earth to install
great products and that's not changing. We are constantly focusing on innovating. We believe in the simple not the complex. We believe that we need to own and control the primary technologies behind the products that we stand behind, and participate only where we can make a significant contribution.
It can all be as easy as ABC... Careful planning and expert advice are key to achieving excellent results, regardless of your endeavors. Nothing is more important when it comes to installing your audio-visual home automation system in your new or existing home. The result being that you can take full advantage of the latest cutting edge technologies installed by qualified professionals now!
The primary aspect for users is that home automation systems are just that, easy to use, enabling you complete control over lighting, air conditioning, security and audio-visual systems throughout your home.
At SoundTech Intergrated Systems the first thing we discuss is the control device and how this affects the operation and functionality of your equipment and overall simplicity of use. Interactivity and data feedback can be delivered to all types of touch screens including smart phones and iPads.
.
COMMERCIAL INSTALLATIONS
From the boardroom to electronic point of
sale applications, being seen and heard in todays highly competitive business world is a necessity. Digital information systems and electronic signage are commonplace. From schools to sporting venues, restaurants to performance venues, Soundtech has the experience to make your enterprise stand out from the crowd.
The primary
aspect for users
is that home automation systems are just that, easy to use
The great advantage is the saving on the cost of further installation
or relocation of services, not to mention convenience.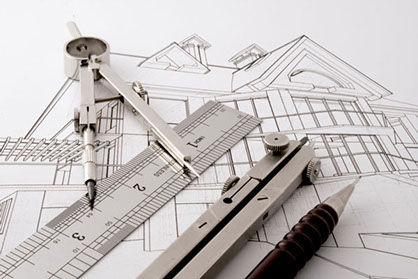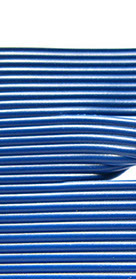 A bespoke pre-wire installation will save you money and provide more options now and in the future. Typically, the building process runs something like this... First you have your dream home drawn up by an architect. A builder is employed next and a contract signed. The process continues until eventually an electrician is involved. The electrician will most likely inquire about your AV needs and many clients will leave sorting out this area to them. Here lies the problem. The electrician will only recommend what they are comfortable with and what they have utilised in the past.
Working with a professional audio-visual/home automation designer will enable you access to the latest technology and solutions covering multi-zone, multi-source AV systems, home cinemas, lighting, security and data systems.
Homes are evolutionary and by planning for the future with a dedicated pre-wire we can help you eliminate problems that you may face in the future as your home changes and technology moves forward. SoundTech will help point you in the right direction down a path that can be both confusing and expensive.
A bespoke
pre-wire installation will save you money and provide more options now and in the future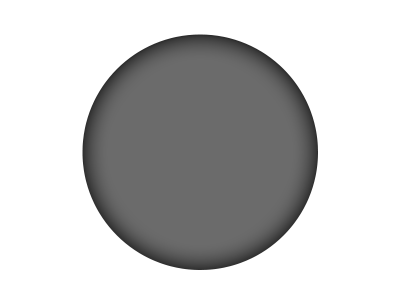 Plasma screen ceiling lift
Plasma concealed behind mirror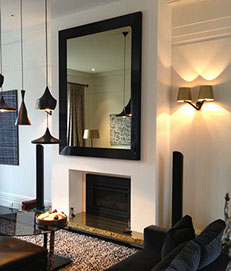 BECAUSE THE POSSIBILITIES ARE ENDLESS

BECAUSE NOTHING IS TOO BIG OR TOO SMALL
A custom home theatre installation involves integration of the audio visual equipment with your home. A custom install may simply comprise of a projector, screen and speakers with hidden cabling or it could consist of multiple components distributed throughout the whole house for a completely integrated home entertainment, lighting and automation system. The choice of a discreet install, or a fully dedicated home theatre room is yours. We provide a custom designed home entertainment solution just for you.
Performing even the simplest plasma screen installation can be a tricky task, particularly if it involves concealing wiring by routing it through narrow wall cavities and, lets face it, nothing comes calibrated straight out of the box. Our custom installations ensure a "family friendly" audio and visual experience with components optimised to suit your individual needs. Technology moves at a frightening pace and correct initial planning and installation guarantees that you will save money whilst enjoying the ultimate audio-visual experience for many years to come.
CREDENTIALS
David Buchanan has completed and received accreditation in the following: Acoustic Treatment; Control Systems for Home Automation; Audio-Visual Design & Calibration of Home Cinemas. He is dedicated to his craft and has over thirty years experience in Audio and Visual installation and design.
Our custom installations ensure a family friendly audio and visual experience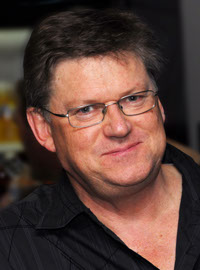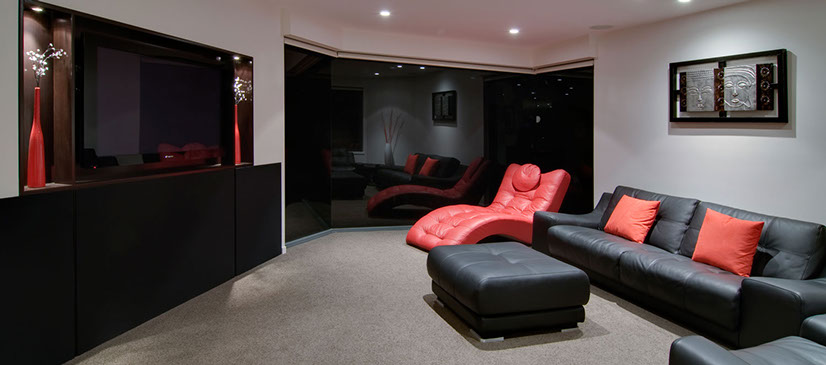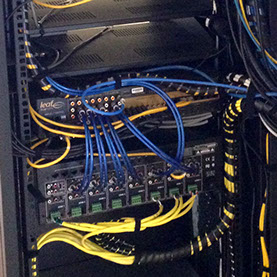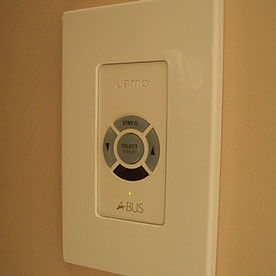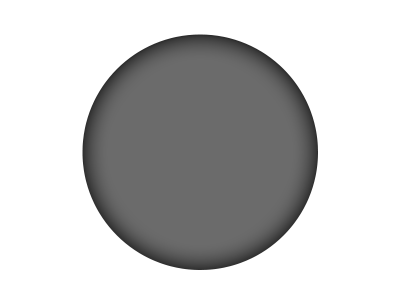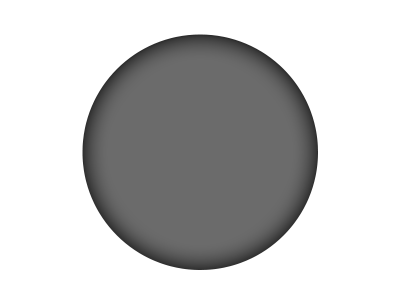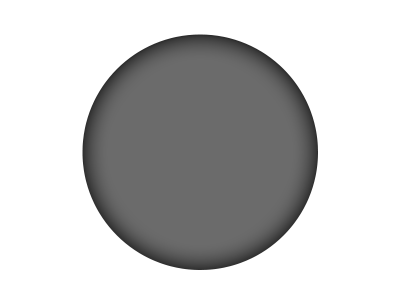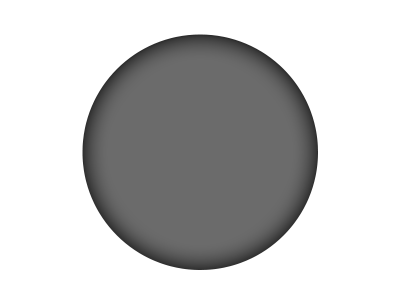 The great advantage is in the saving in the cost of further installation
or relocation of services, not to mention convenience.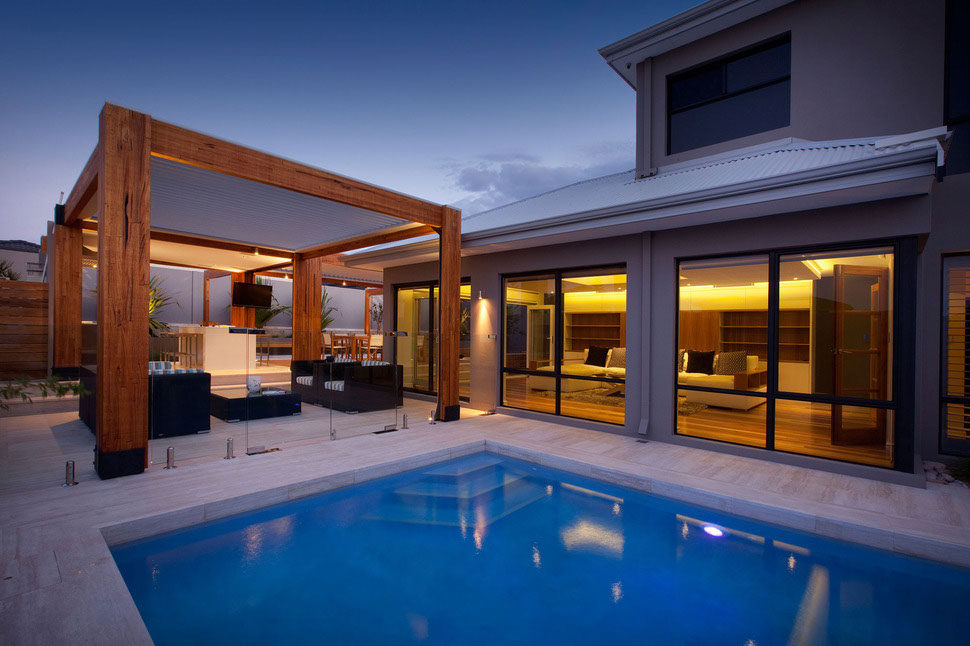 Protecting your most important assets, your family and home, is vital. A "one size fits all" solution does not suit every application. SoundTech will customise the home security system to suit you and your home ensuring your family protection 24 hours a day, all year round. Monitor who is at the front gate from any TV whilst controlling all aspects of the home cinema system and other zones throughout the home. We will ensure that access to your property is correctly monitored at all times.
Security and the ultimate audio-visual experience go hand in hand with creative lighting and can be pre-set or controlled even if you are away. Turn down the lights. Make the room cool or cosy. Pump up the volume and put on your favourite movie with a few simple swipes of your touch screen device.
Security and the ultimate audio-visual experience go hand in hand with creative lighting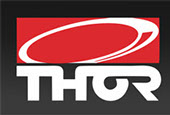 SoundTech proudly sell Thor products
BECAUSE LIFE IS NOT A REHEARSAL